Entrepreneurial action by everyone, everywhere--that's what it will take for humanity to overcome the natural, social, and economic crises we face today. Whitney shares ideas that can help entrepreneurs in both new and established organizations, and in the private, public, and social sectors. Prepare to be inspired!
Professor Jan Rivkin
Professor of Business Administration, Harvard Business School





Ready for a transformative experience? Read this book! Whitney's signature mix: grit and wit; empathy and tech savvy; self-awareness and community awareness provide a powerful insight jolt that is one part enterprise strategy, one part self-management, one part community and reality awareness-- and wholly compelling.
Alice Randall
Bestselling Author, Grammy Winning Songwriter





In an instructive memoir that is far from over, Marcus Whitney shares his entrepreneurial triumphs and failures as well as real, step by step guidance and practical advice for any brave soul preparing to embark on the entrepreneurial journey. Read this book; follow Marcus's advice; and anyone with a great idea will increase his/her chances for success.
John Ingram
Majority Owner of Nashville SC, Chairman of Ingram Industries





Learn The Eight Core Concepts of Business
To the unititiated, business is no simple matter. Terminology, laws, best practices, the market and more make most people scared to take a chance and launch a business. That doesn't have to be the case. Marcus Whitney distills EVERY business to eight simple concepts that everyone can learn, including you.
10 things you will learn from this book
1.

Why entrepreneurship is the new great equalizer

2.

Why skillbuilding is the pre-requisite to entrepreneurship

3.

How to start your side hustle

4.

How to be insanely productive

5.

How to run the inside of your business

6.

How to design your leadership style

7.

How to engage with the press

8.

How venture capital works

9.

What to look for in a partner

10.

How to build something bigger than you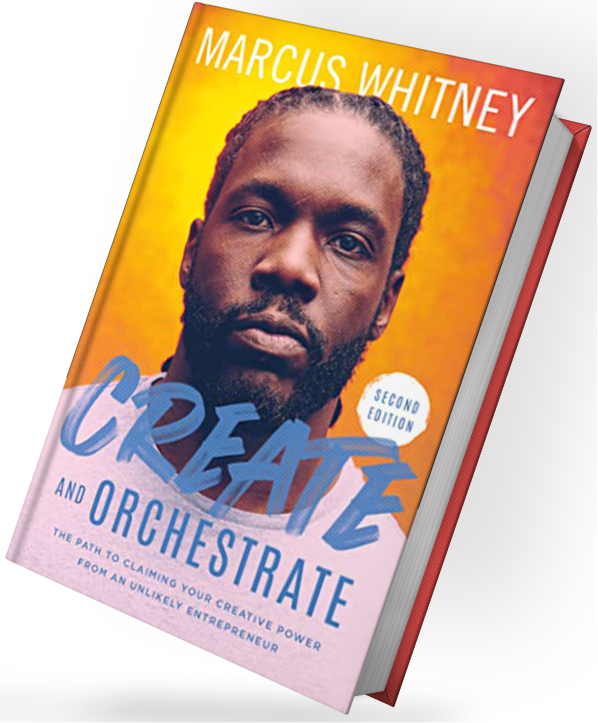 Buy Create and Orchestrate